As I write this post, we're still under community quarantine here in the Philippines and it's been 144 days that our movement and activities outside our homes have been limited. One of the things that I miss doing is window shopping and the store that I would frequent would be Uniqlo. The nearest branch in our place here in Sta. Rosa, Laguna would be at SM City Sta. Rosa. The Uniqlo branch here has a fairly decent selection of pieces but again, due to the fact that Covid-19 is still out there, it's been a while since I checked out their racks. But when I was informed that Uniqlo PH will launch its online store, I was so happy…and worried for what's in my bank account hahaha.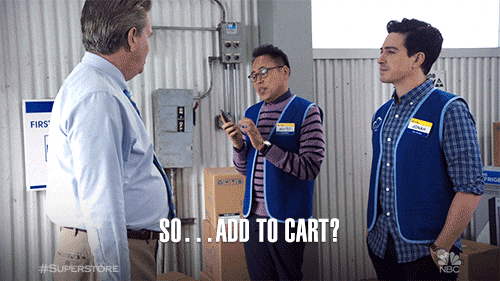 Uniqlo PH's online store is now live. You can shop online by visiting their website or by downloading their app. You can avail sizing from XS to 3XL on select items, pick up purchases at your preferred Uniqlo branch, or have it delivered to your location nationwide. Payment can be in store via credit card (Visa/Mastercard/JCB/AMEX) and debit card (Visa/Mastercard).
I didn't waste any time. I checked out my Uniqlo app for Uniqlo pieces that I would buy in the future because let's face it, we still need to keep it easy on the spending. Below are what I "hearted" from Uniqlo PH's online store.
Oversized Parka
You can never have enough clothing to battle the cold weather and the rain. This oversized parka from Uniqlo looks so comfortable that I wouldn't mind carrying it outside when the weather is not being cooperative. It is water repellant and has big pockets to put your phone, keys, or any hand-carried items so it won't get wet.
Billie Eilish x Takashi Murakami UT
I love both artists and I find it cute that they decided to do another collaboration. They did collaborate on Billie's animated music video for "You Should See Me in a Crown" wherein you'd see the signature Murakami flowers and Billie's Blohsh signature logo. I like this particular design because it highlights Murakami's flower logo, which is one of my favorite contemporary art symbols.
Linen Blend Short Sleeve Shirt
Lately, I've been liking wearing button downs and I think this linen blend shirt I can easily use for casual and semi-formal settings. It looks very comfortable and light. I want it in all available colors, please.
Ultra-Stretch Active Shorts
My go-to outfit when I'm at home would be a shirt and shorts (if not a daster). This ultra-stretch active shorts would be a perfect addition to my growing shorts ensemble. Not to mention that it's also ideal to use for working out because it has dry technology so no worries on sweat stains.
Ultra Seamless Underwear
I love buying Uniqlo underwear especially their seamless style. They dry fast, it's smooth to the touch, and it's well-made. I love wearing it when I'm wearing my leggings because you can't feel any hems on your butt hehe.
Soft Stretch Pajamas
I think I can wear this the whole day at home. It looks so cozy to wear. I think I can also mix and match it so I can wear it outside. I'll pair the top with my favorite jeans and a plain white tee while wearing the shorts. I want this so bad!
Nylon Tote Bag
I know that I don't need this but I still want it hahaha! This tote is such a perfect Tita Tote because it has compartments and it's big enough to fit my umbrella and all my tita things.
Download the Uniqlo app on Google Play or the Apple Store or go to their website and shop at Uniqlo now. The major features of the online store are Click and Collect (items can be picked up from chosen store branch), extended sizing (XS to 3XL) on select pieces, and pay-in store (shop online but pay in-store with credit and debit card). Happy shopping!